SCSR Fecal Cell Isolation System
Without the need for invasive biopsies, researchers and clinicians can investigate disease-related genetic markers and cell-surface markers and can monitor their patients' nutritional or disease status. The SCSR Fecal Cell Isolation system typically yields several million cells per gram of stool sample, enabling downstream analyses including cell culture, nucleic acid analysis, cell-surface analysis, and biopsy-free cell-based archiving of a patient's natural history. Developed over the past 20 years, this technology has been used to isolate cells from human, rat, mouse, cattle, dog, cat, monkey, goat, and sheep samples.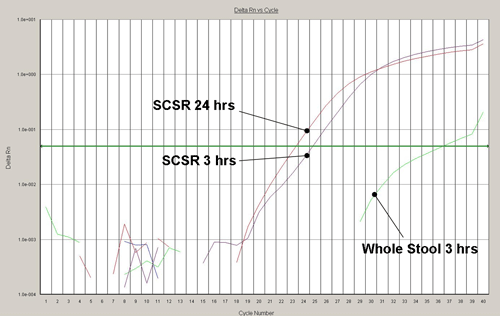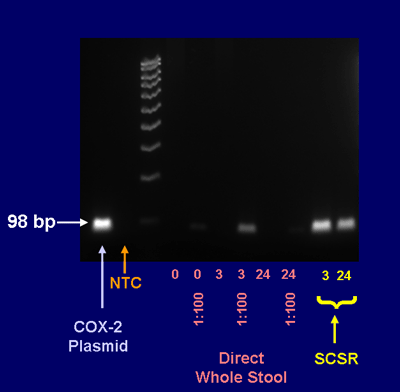 DNA Extraction: Comparison of extraction from 200mg whole stool and extraction from 200mg equivalent of cells.
Compares yield after hold times of 0 hrs (direct extraction only), 3 hrs, and 24 hrs at room temperature.




Fecal Cell Isolates Left: Phase Contrast Right: Rhodamine-labeled Phalloidin (Actin Stain)




Cultured Colonocyte Left: DIC Right: FITC-Labeled Anti-Human IgA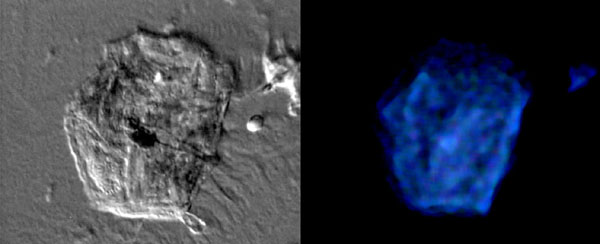 Fecal Cell Isolates: Left: Phase Contrast /Rhodamine-Phalloidin Right: DIC/DAPI (DNA)


Fecal Cell Isolates Left: DIC Middle: Rhodamine-Phalloidin Right: DAPI
PRODUCTS
SCSR™ is the only available kit for isolating cells from fecal samples. Our preservative medium allows samples to be shipped at room temperature for up to 5 days. The isolation procedure is a simple step-gradient centrifugation followed by washing in PBS. Cells can be analyzed for protein, DNA, and RNA and can be archived for future use. Tests show that DNA extraction from stool is enormously improved with pre-isolation of cells. Our centrifugal approach surpasses bead or column capture, because all cell types are isolated, and no release step is required. [Click for product page] [Click for technical information]
We also offer SCSR-T™, a general purpose preservative and room-temperature transport medium for biological samples. It has been formulated to maintain the integrity and viability of eukaryotic cells for downstream analysis. Samples preserved using SCSR-T can be transported at room-temperature and used for cell isolation, cell culture, DNA and RNA extraction, intracellular microbial analysis, analysis of viral integration into the host genome, pharmacogenomics, nutrient-gene interaction studies. SCSR-T™ is non-toxic and non-hazardous. [Click for product page] [Click for technical information]

R&D
Our lab is located on the I-95 corridor between Baltimore and Washington, is equipped for performing flow cytometry, cell isolation, nucleic acid extraction, PCR, real-time PCR, tissue-culture. [Contact us]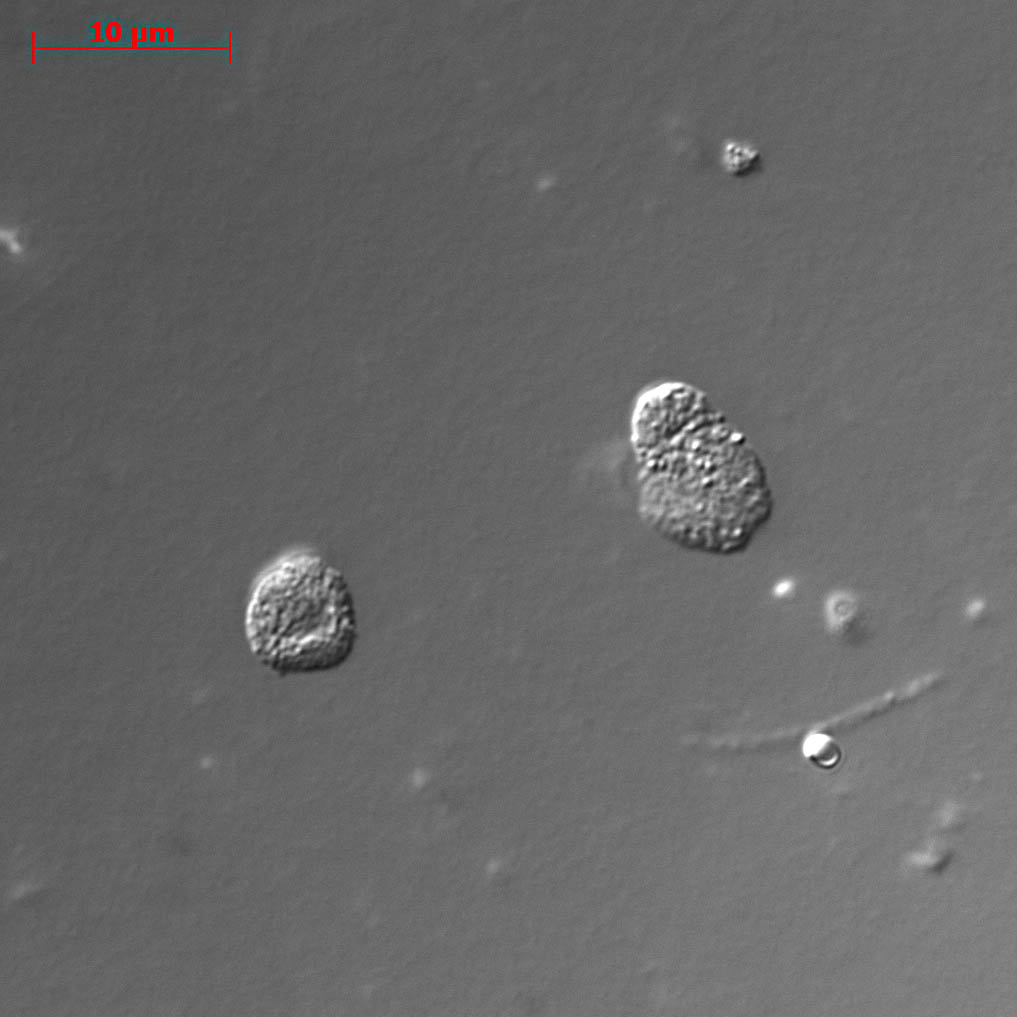 Adult progenitor cells isolated from stool samples


Copyright©2000-2008 NonInvasive Technologies LLC. All rights reserved