SCSR Automated Prototype

(SCSR

)

'
Figure 1 shows the SCSR Automated Cell Isolation Prototype. The machine consists of a robotic arm, gripper, and several computer-controlled components, including a centrifuge accommodating 50-ml tubes, syringe pump, scale, vortex mixer, and liquid gradient interface detector. The operation places 6 capped sample tubes into the input rack and starts the system from the computer. Processing takes approximately 80 minutes, with washed cells in fresh tubes placed in output rack.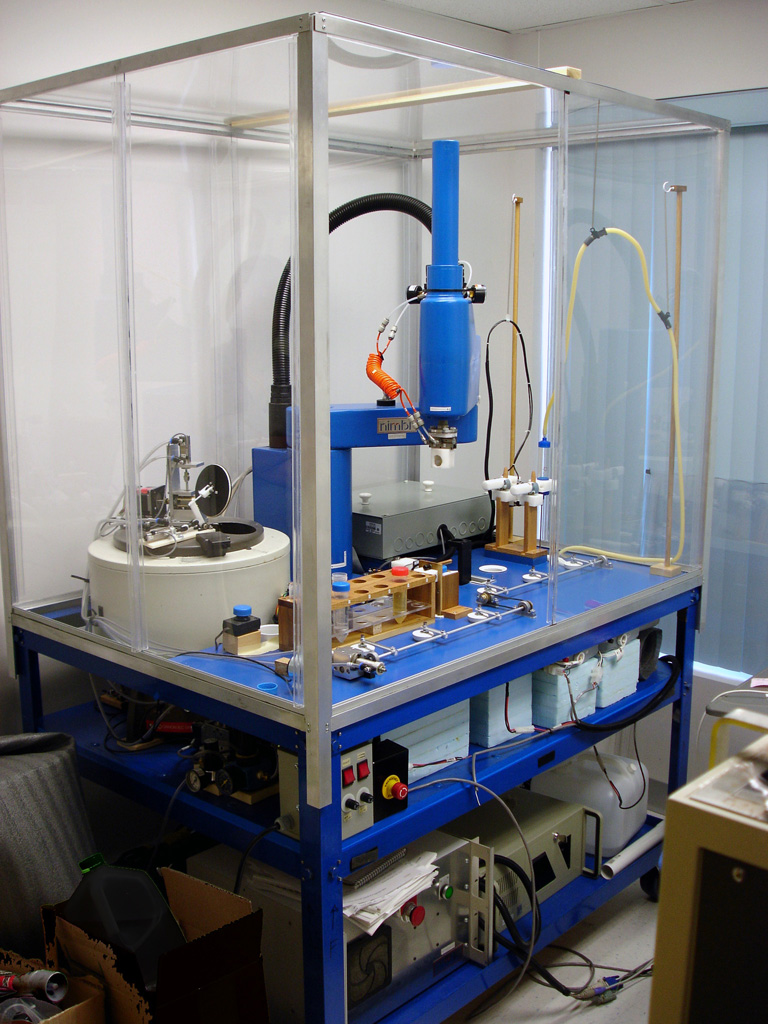 Click here for more photos of system
This work was sponsored by a National Cancer Institute Phase 1 SBIR Grant (1R43CA82063-01).
Copyright©2000-2004 NonInvasive Technologies LLC, USA. All rights reserved